THE DESIGN AND OPERATION OF ORGAN PIPES
This illustration, from the catalog of America's most recognized builder of organ parts, Organ Supply Industries, Inc. of Erie, Pa., demonstrates that there are many different types of organ pipes. The materials used to build organ pipes are quite varied too. Ranging from alloys of tin, lead and rare metals, to various types of wood and even copper, the distinctive sounds of the organ's ranks are the product of not only shape and design, but also the result of the material which makes up the pipe.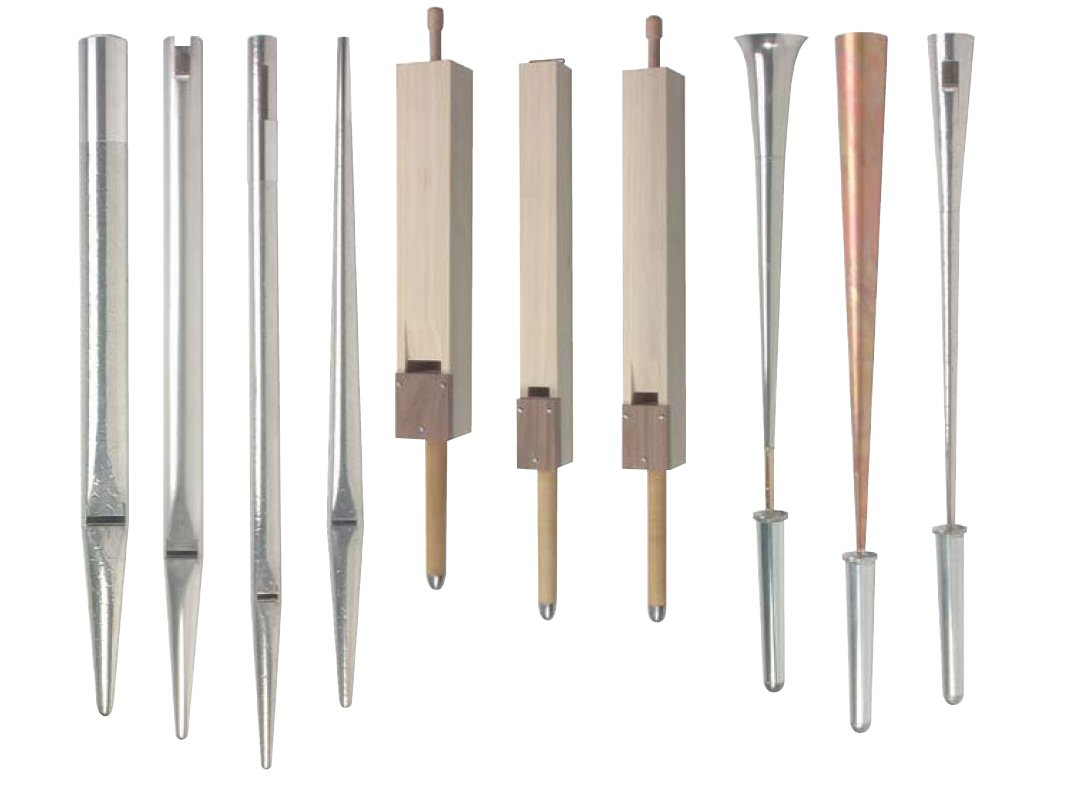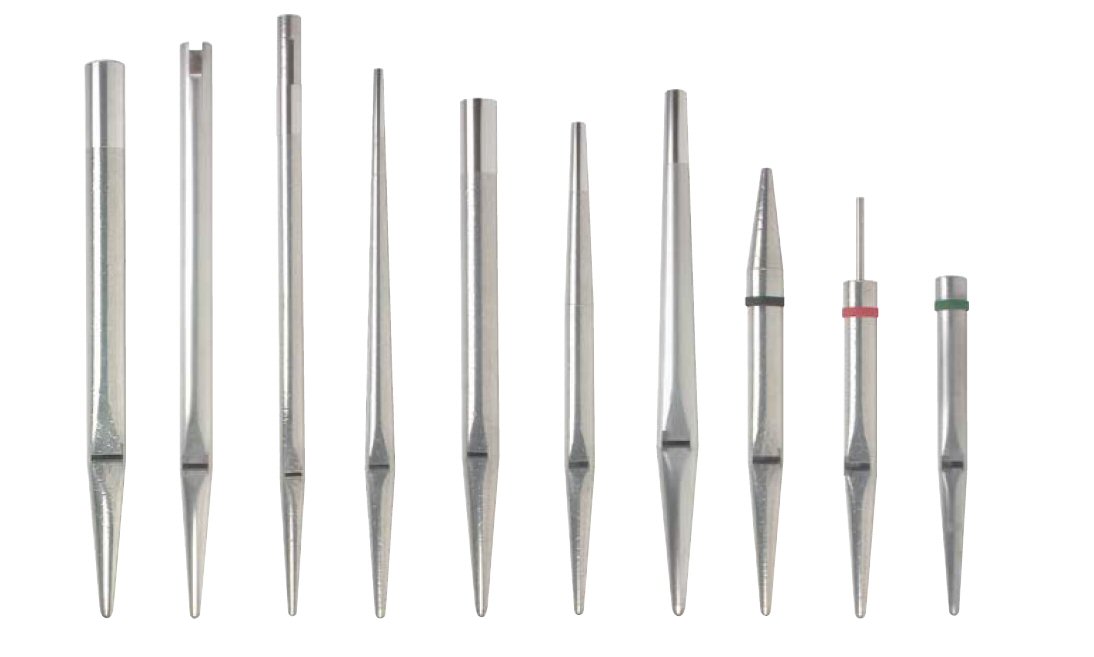 (FLUE PIPES)
The scientific principles behind the operation of organ pipes are deeply rooted in physics. . For centuries, musicians, builders and scientists have sought to define the various mathematical and spacial relationships between notes and the physical devices used to produce them. Pipe making has been refined to an exact science, but the final tonal result remains in the hands of the tonal finisher who is responsible for the ultimate cumulative sound of the organ's ranks.

EXAMPLES OF STOPPERED WOODEN FLUE PIPES.

METAL FLUE PIPE EXAMPLES

(LEFT) Note the round dowel stretched across the mouth of this string flue pipe. This is an example of a "beard" which serves to alter the harmonic structure of the sound by directing escaping air, from the languid flue opening, back up onto the upper lip. On larger pipes, it is also a common practice to install "barn doors" which are the two metal strips soldered on either side of the mouth. These strips can be bent together or apart, and are used to regulate the speech of the pipe in cases where the area of the mouth is so large that speech may become irregular or unstable.

(RIGHT) The organ technician uses a tuning hammer to bring a pipe into tune. The hammer is used to tap the tuning sleeve into the correct position to give the pipe exactly the correct effective length for the note desired. The tuning hammer, which is fashioned from a heavy piece of stainless steel flatbar, has a knife-like edge on one end. This special edge is used to raise the sleeve without scratching or scoring the wall of the pipe.