THE WILMINGTON, DELAWARE AMTRAK STATION IS UNUSUAL IN THAT IT ACCOMODATES ELECTRIC LOCOMOTIVES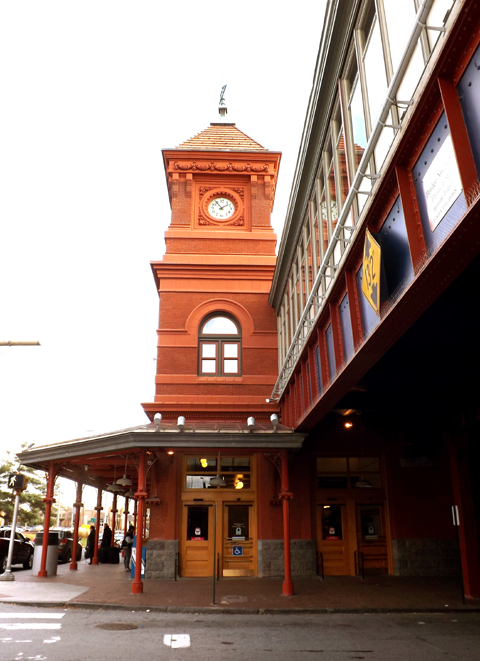 The Wilmington station is actually constructed as a steel structural bridge. The bridge supports two tracks, one North and one South, as well as a shed and small concourse for passengers to board trains. Below the structure, at street level, is the main waiting room, restaurant and service area, and ticket office.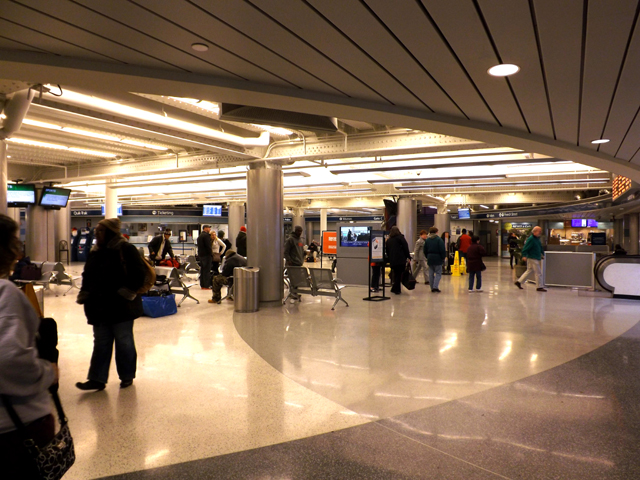 In the photo below, an on-coming AMTRAK train, bound for Virginia, can be seen running along the 6,000 volt trolley wire that traverses the loading platform. Trains running along the Eastern Corridor switch engines after they clear Washington D.C., and diesels are used in places South starting at the Virginia state line.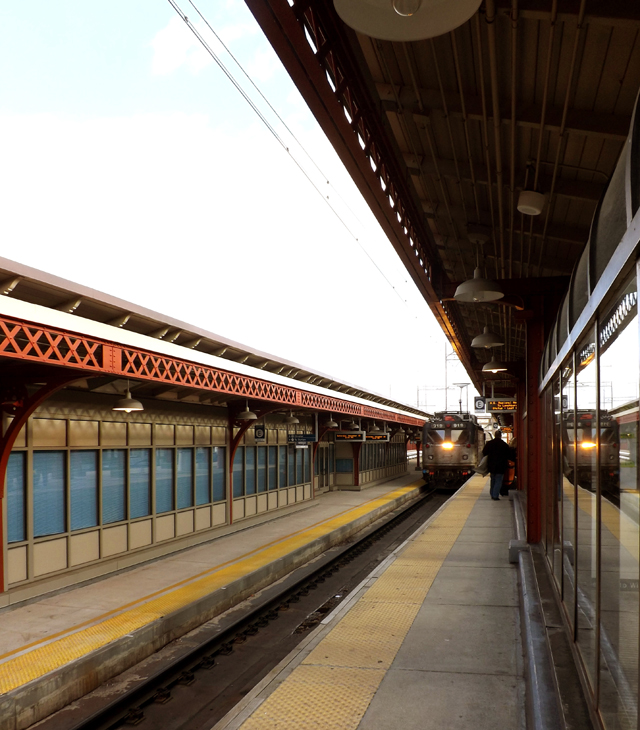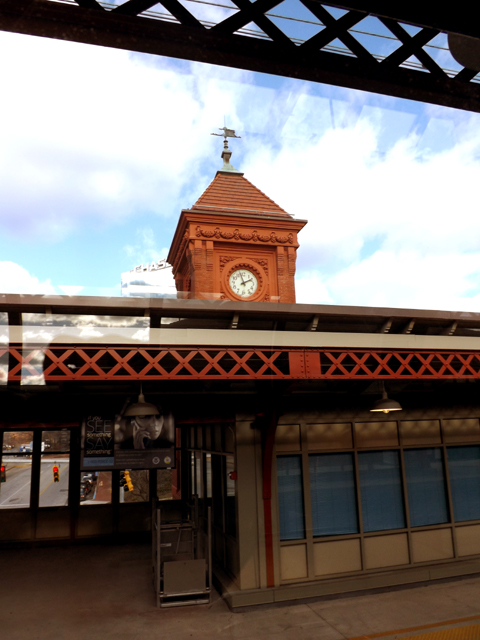 A view of the Wilmington station clock tower along with the boarding area on the upper deck. The entire station is constructed simply as a riveted steel bridge structure supporting the tracks.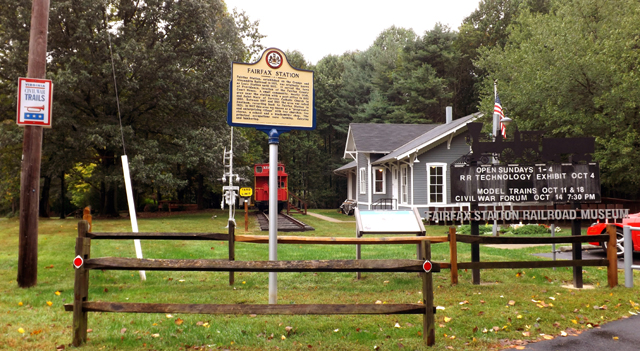 Visit the Fairfax Station Railroad Museum in Fairfax, Va.
CLICK IMAGE ABOVE
The Eureka Springs Railroad and Museum, Eureka Springs, Arkansas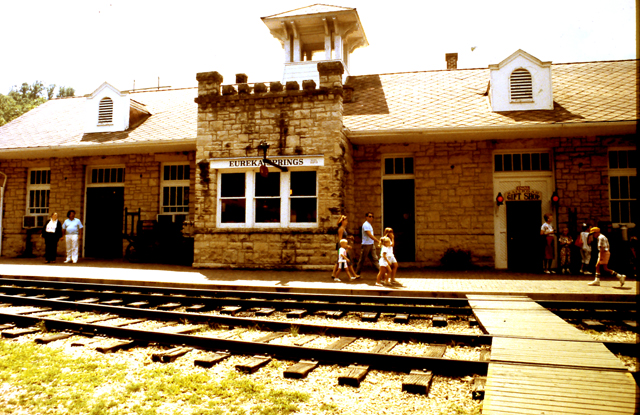 RAILROAD STATION AND MUSEUM AT EUREKA SPRINGS, ARKANSAS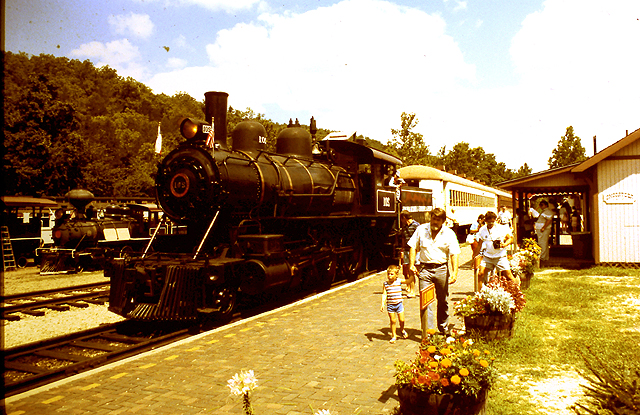 ONE OF THE EXCURSION TRAINS AT THE EUREKA SPRINGS RAILROAD PREPARES FOR A RUN UP INTO THE MOUNTAINS
The Tennessee Valley Railroad Museum and Chattanooga Choo-Choo Museum, Chattanooga, Tennessee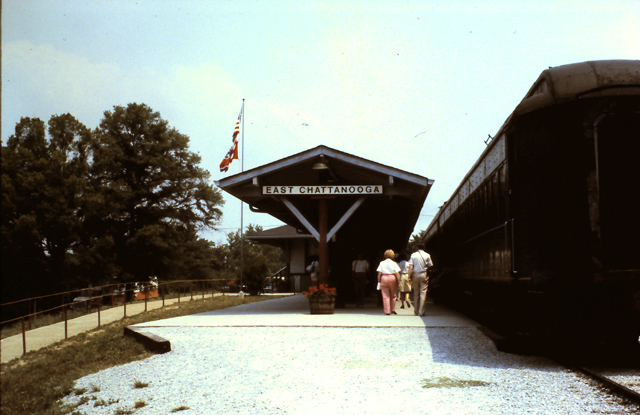 EAST CHATTANOOGA STATION, HOME OF THE TENNESSEE VALLEY RAILROAD MUSEUM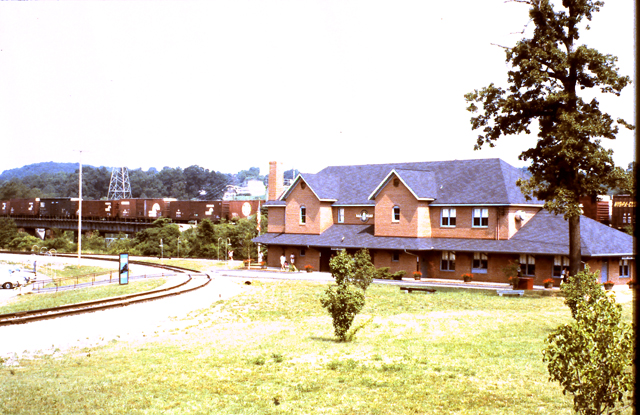 THE TERMINAL STATION AT END OF LINE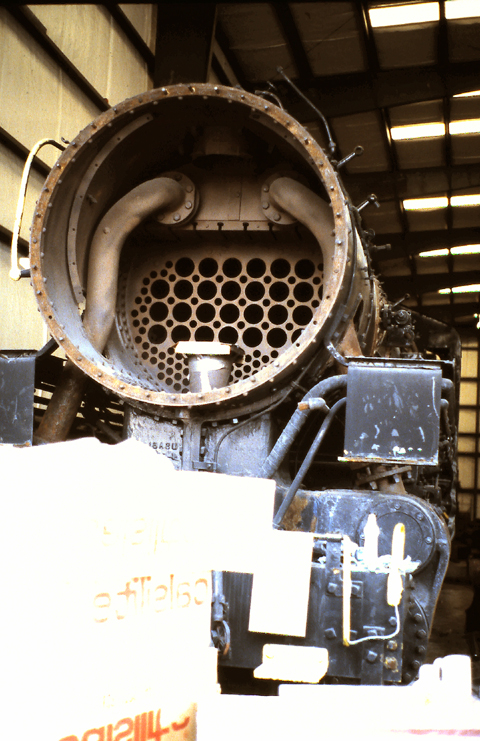 IN THE MUSEUM'S REPAIR SHOP, A LOCOMOTIVE BOILER UNDERGOES RETUBING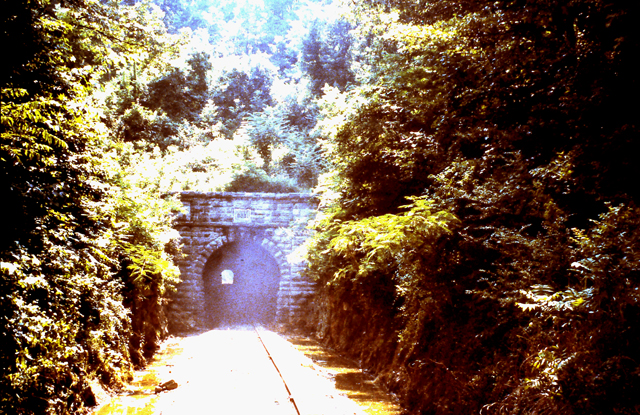 TUNNEL THROUGH LOOKOUT MOUNTAIN IS A FEATURE OF THE DAILY EXCURSION FOR VISITORS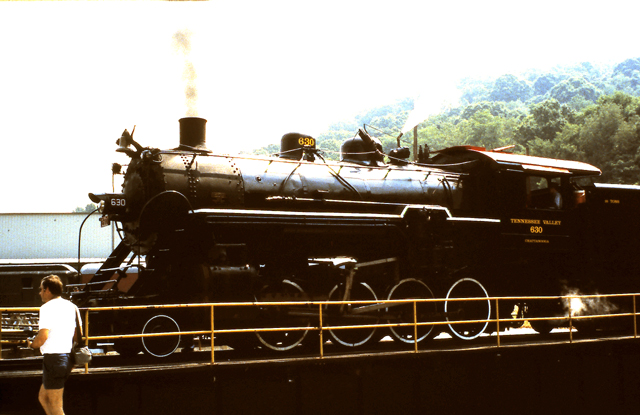 ENGINE 630 ON TURNTABLE AS IT IS PREPARED TO PULL THE DAILY EXCURSION TRAIN THAT MUSEUM VISITORS CAN RIDE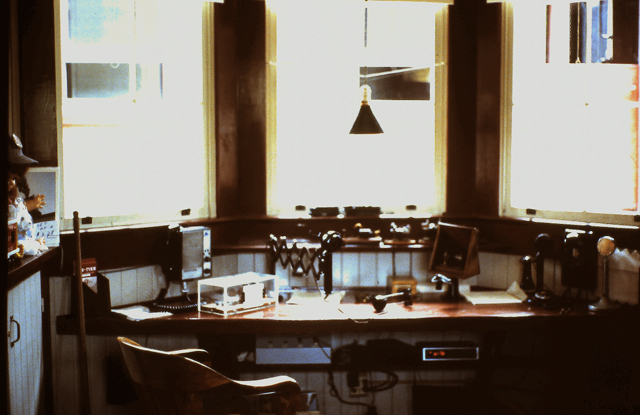 STATION MASTER'S OFFICE AT THE TENNESSEE VALLEY RAILROAD MUSEUM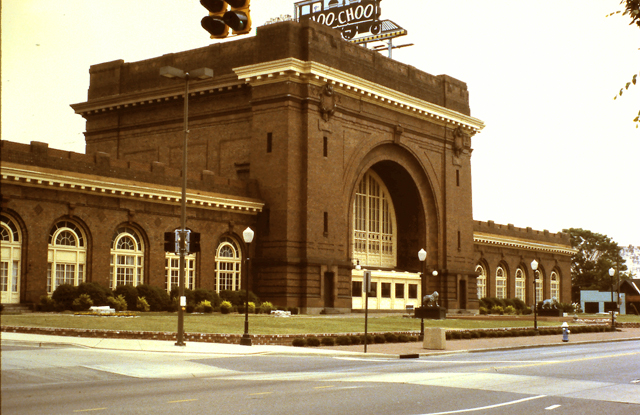 CHATTANOOGA'S UNION STATION WHICH IS NOW THE HOME OF THE CHATTANOOGA CHOO-CHOO TRANSPORTATION MUSEUM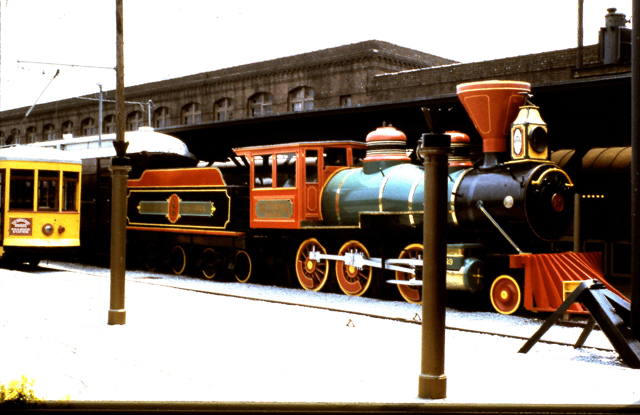 TRAIN YARD AT THE CHATTANOOGA CHOO-CHOO MUSEUM (OLD CHATTANOOGA UNION STATION)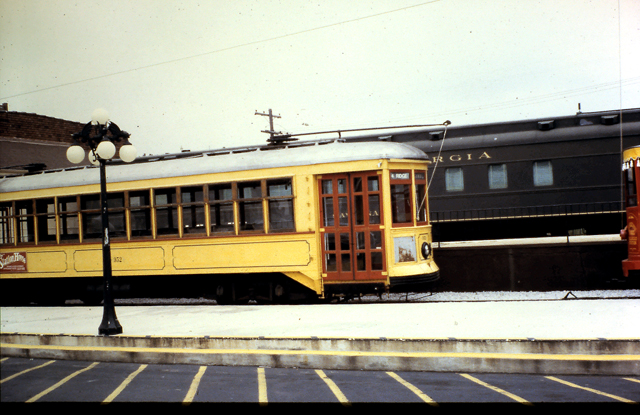 ANOTHER VIEW OF THE ROLLING STOCK EXHIBIT AT THE CHATTANOOGA CHOO-CHOO MUSEUM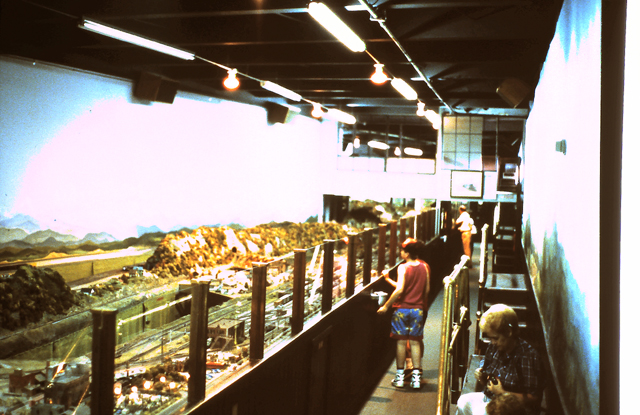 THE MUSEUM'S MODEL RAILWAY DISPLAY DEPICTS CHATTANOOGA'S RAIL LANDSCAPE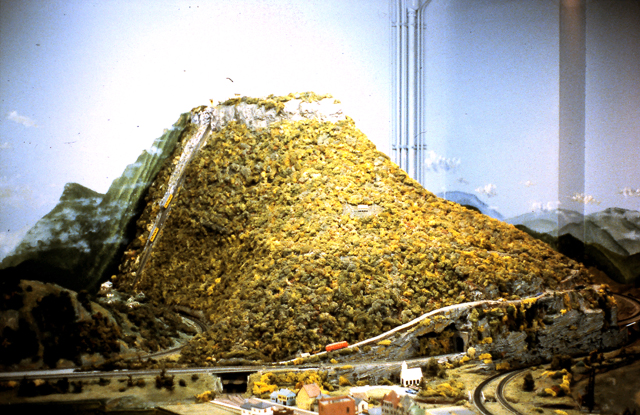 A SECTION OF THE MODEL RAILWAY DEPICTING LOOKOUT MOUNTAIN AND SIGNAL MOUNTAIN
The Stone Mountain Railroad, Stone Mountain, Georgia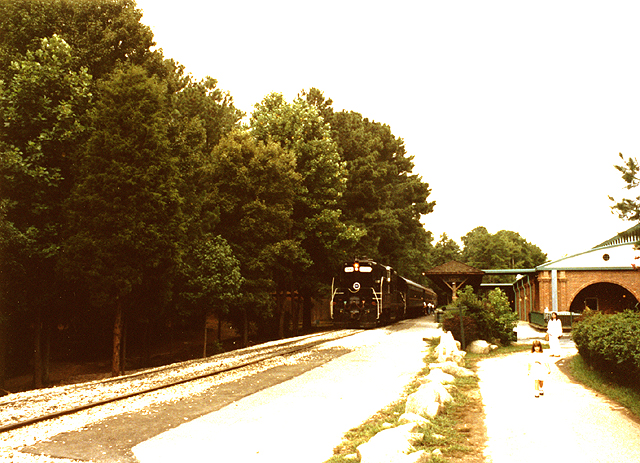 The Dollywood Express, Pigeon Forge, Tennessee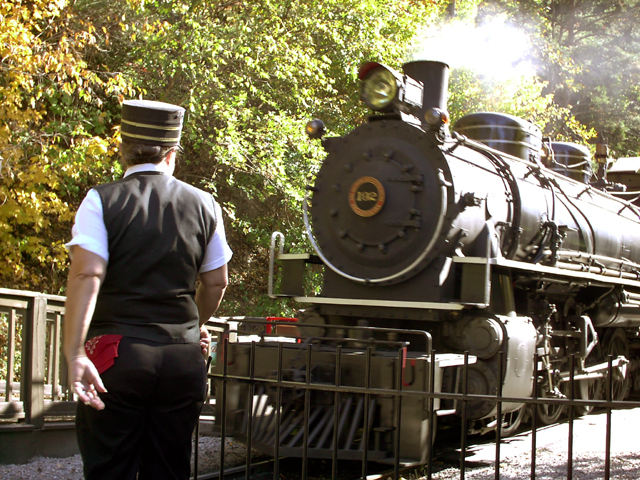 Boarding the Bush Gardens Railroad at Christmas TIme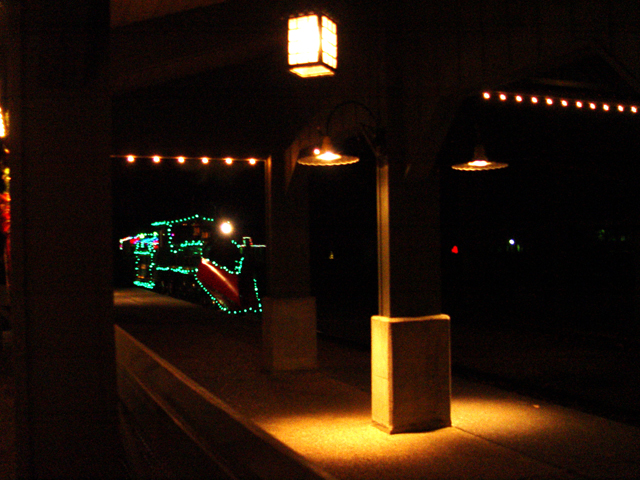 Riding the Old Hickory Railroad at Jackson, LA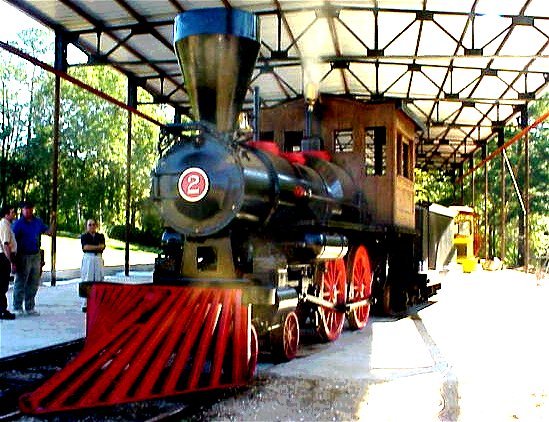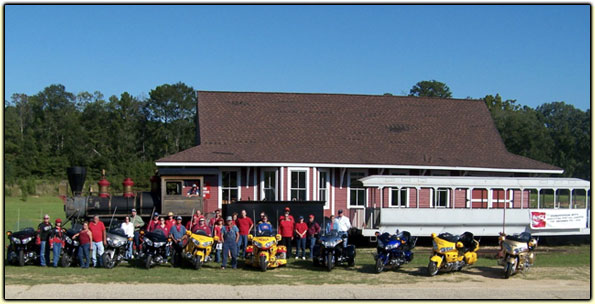 Christmas Model Train Display at Bevell's Hardware Store in Blackstone, Virginia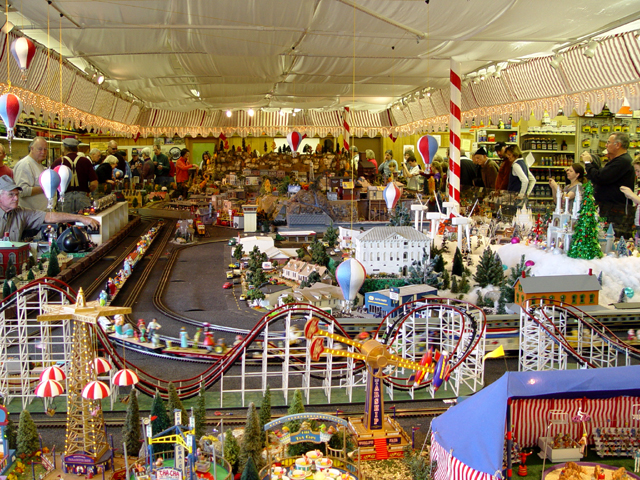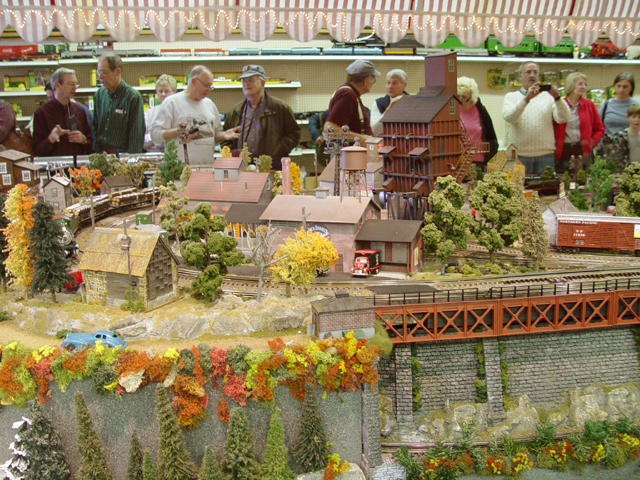 WE'RE ON THE WAY TO GATHER MORE INTERESTING RAILROAD PHOTOS....
"ALL ABOARD!"