The Suffolk Seaboard Railroad Station and Museum
326 North Main Street, Suffolk, VA. 23434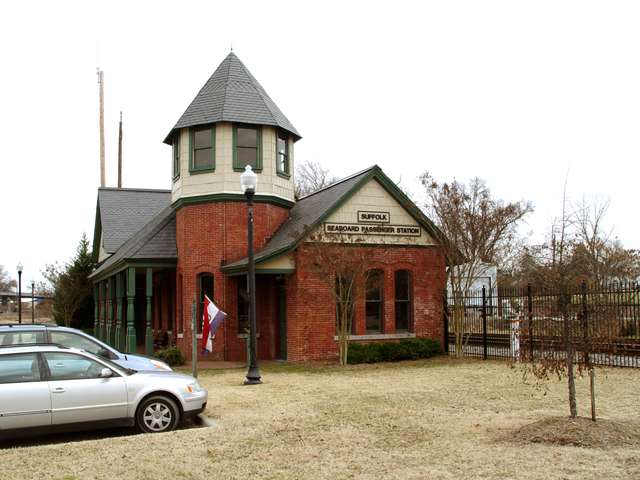 Above: the station building.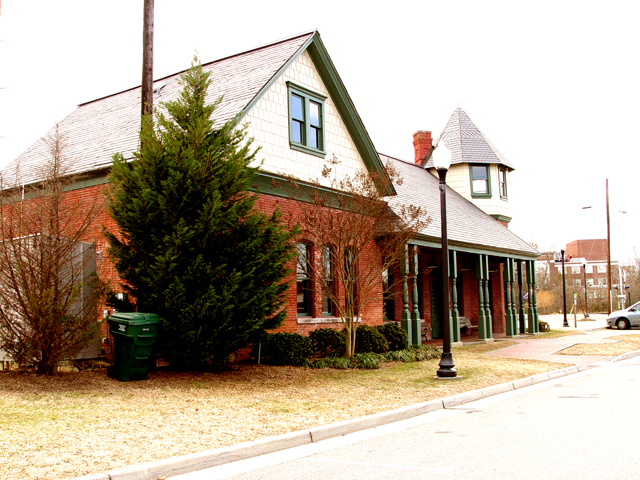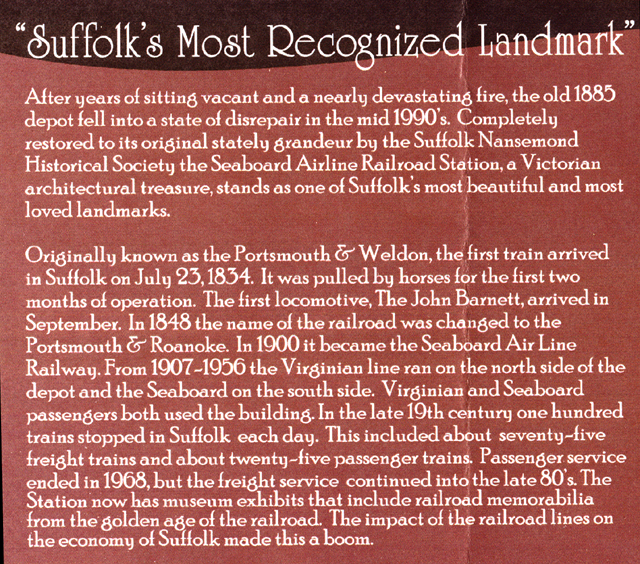 Below: items from the collection of railroad artifacts.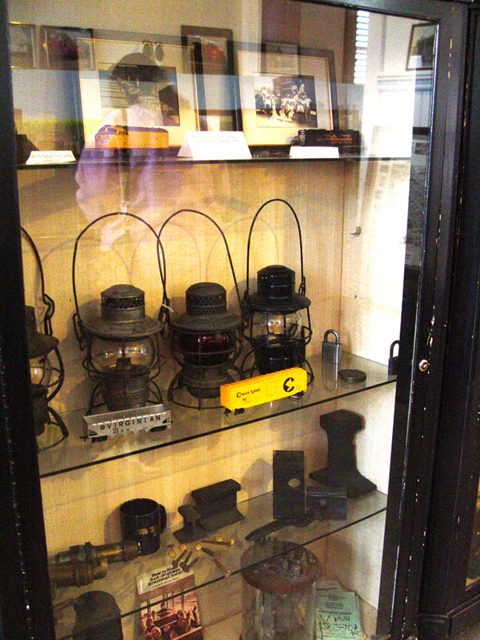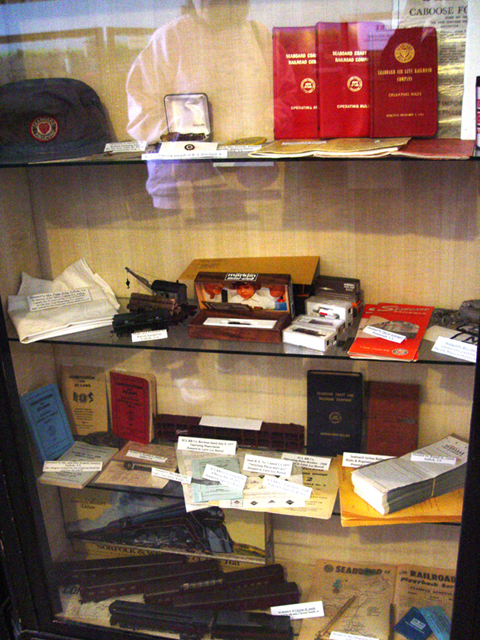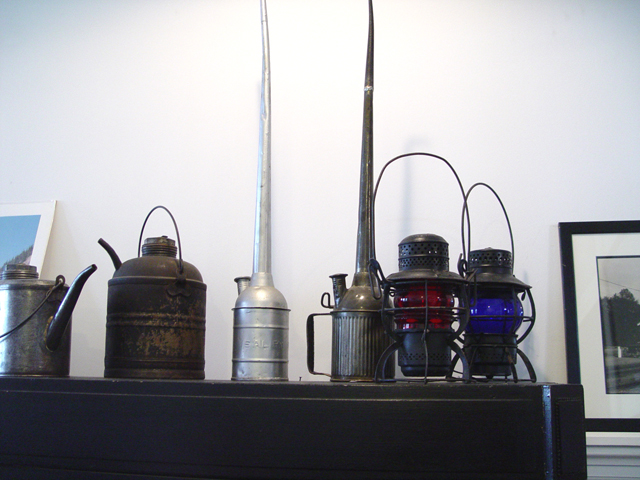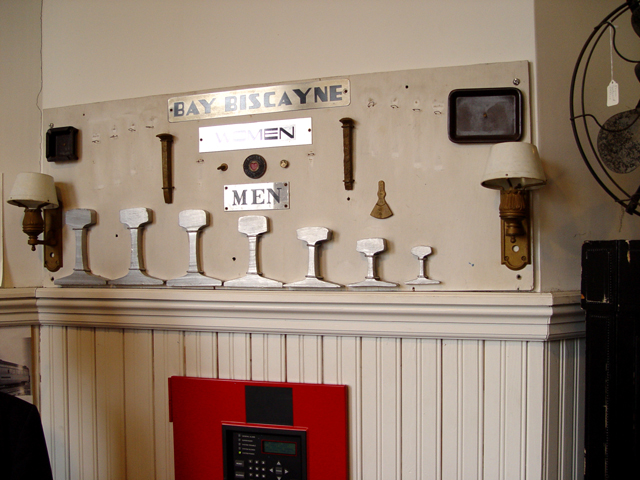 The photos below are of scale-model buildings and scenes from the loca
l model railroadclub layout housed at the museum and station. Note the detail
on the buildings shown in close-up photos.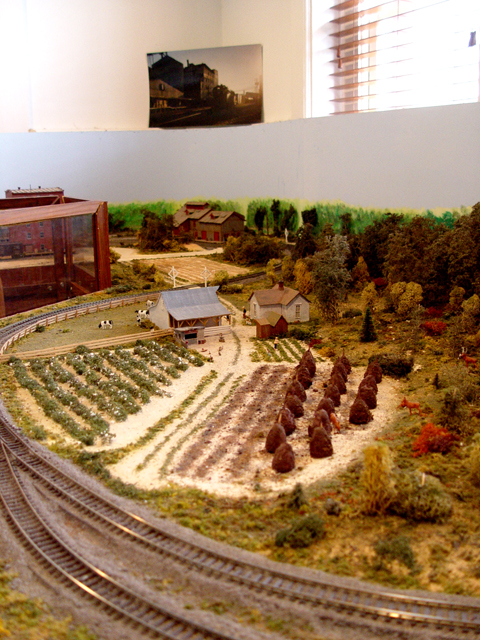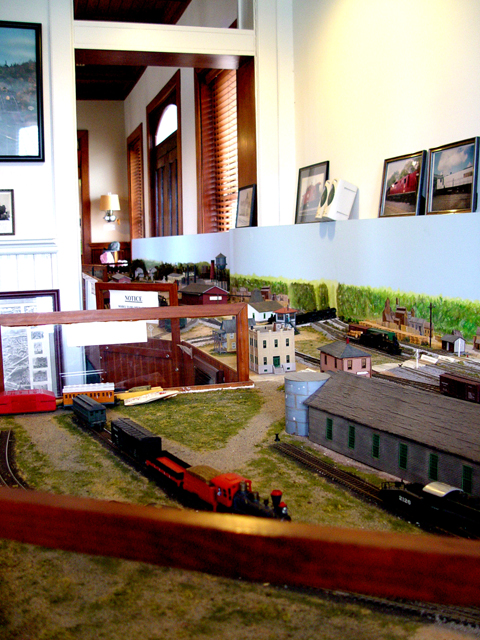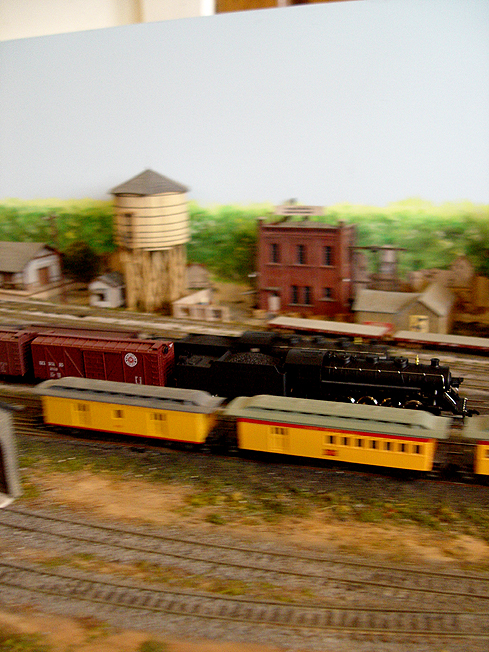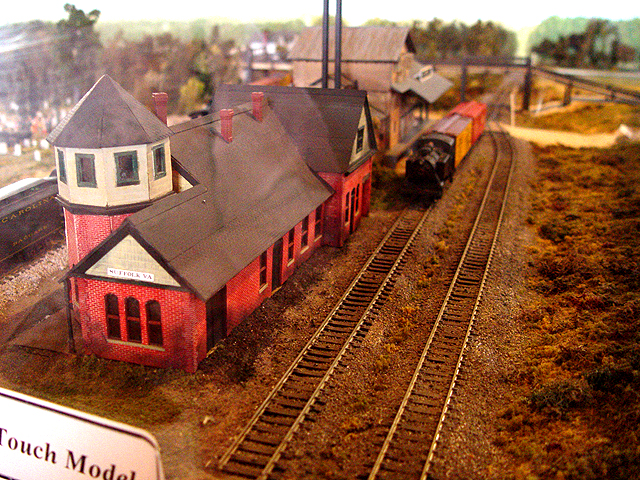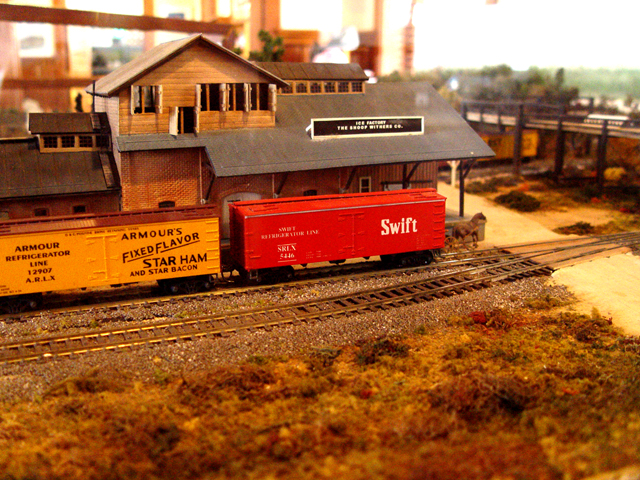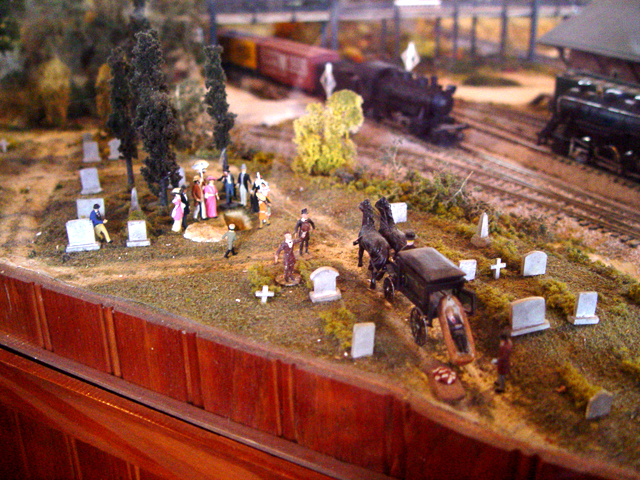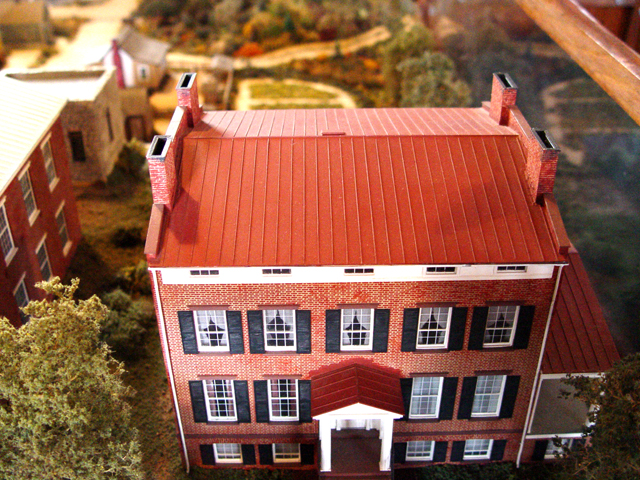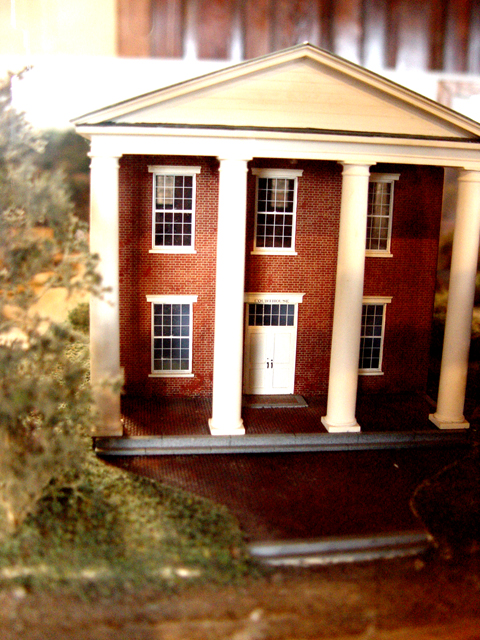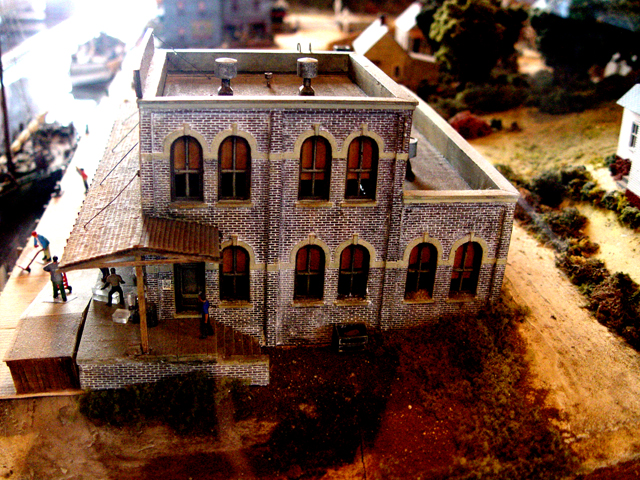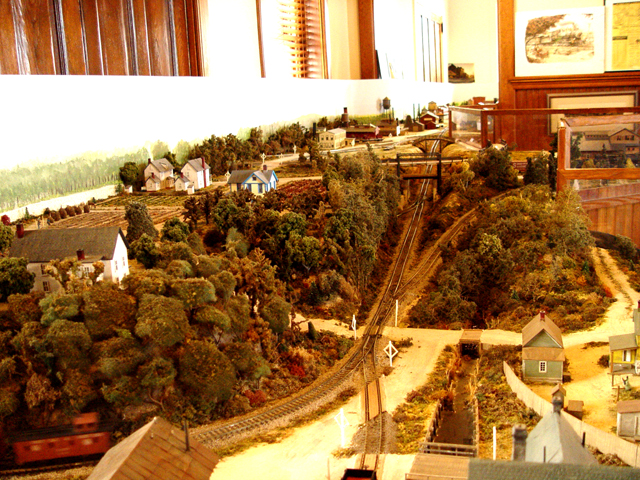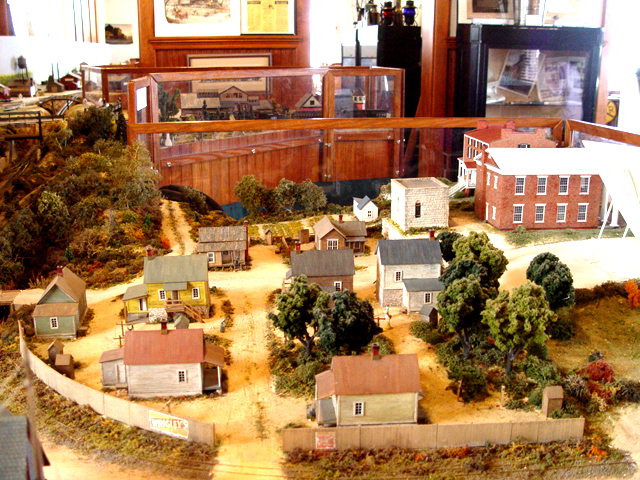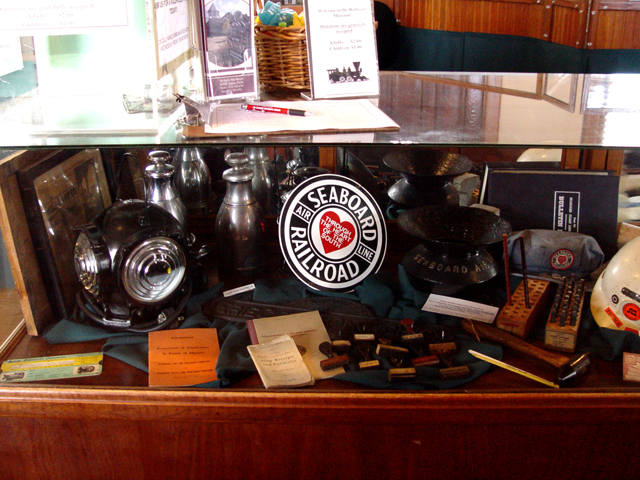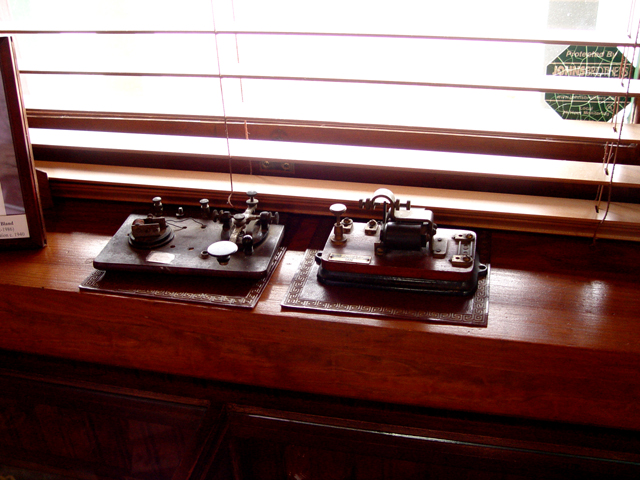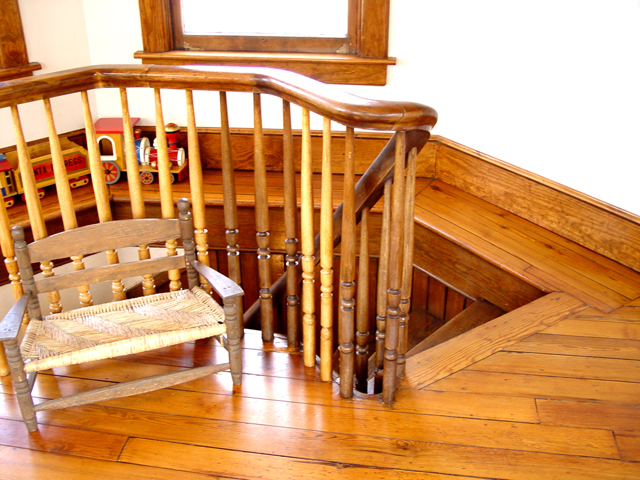 Views of Victorian tower room.